" But as for me and my house, we will serve the Lord" - Joshua 24:15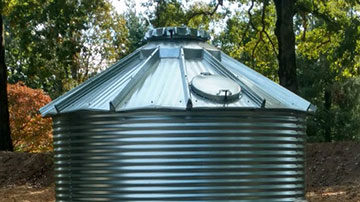 Rainwater collection, fire protection, and even potable applications, a residential water storage tank by Pinnacle Water Tanks is the solution for your residential water needs. We will meet and exceed your expectations!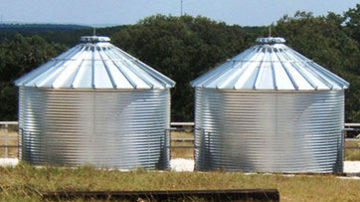 This home is just one example of the many custom applications we can design and built to suit. Sinage, nolvelty use, dwellings, storage - if you can dream it we can make it happen at Pinnacle Water Tanks
Water Tanks – Why Choose Pinnacle



 
QUALITY CONSTRUCTION 
Pinnacle Water Tanks is the leading company in the manufactured & engineered corrugated steel water storage tanks business. We provide tanks primarily used for the storage of water, at the most cost effective water tanks in the industry.



 YEARS OF EXPERIENCE
Pinnacle Water Tanks has been the leading installation group in Texas installing over 20,000,000 gallons of water tanks in the past 15 years, and our personnel have over 50 years combined experience in the corrugated steel water storage tank industry.



 
INDUSTRY LEADING WARRANTY 
Pinnacle Water Tanks offers you assurance in your water tank purchases through expertise and industry leading 20 year warranties. With the longest warranty in the industry, Pinnacle Water Tanks is your solution providing you the quality you deserve at a price you cant beat! 
Who Are We?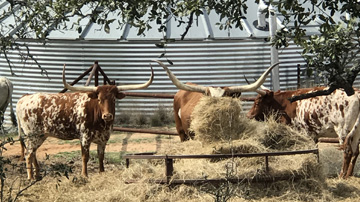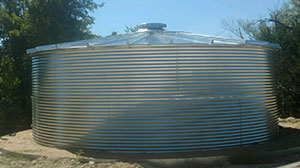 Pinnacle Water Tanks and our employees have more than 50 years combined experience in the business of in the corrugated steel liquid storage tanks. With thousands of successful projects under our belt, we can proudly say that we are one of the most trusted liquid storage tank manufacturers in the business. For more than 15 years, Pinnacle Water Tanks has offered a wide range of services not only in Texas, but in many other states around the US. We strive to maintain the highest standards while exceeding client's expectations at all levels.
Testimonials
Last year I purchased a 9500 gallon rainwater collection tank from Pinnacle. The tank was professionally set up, is attractive and very durable. It has met and exceeded my expectations and I would recommend them to anyone desiring a quality rainwater collection tank...
Ernie, Burnet
We were able to add a rainwater collection system to our plans and to our financing for our new home. The crew at Pinnacle helped us tremendously, in a time that we really needed it! This seemed to be one of the easiest phases of our new home and it looks beautiful today. Thanks Pinnacle.
Brittany M.
Our promise is deliver the best value into every water tank project while delivering professional expertise, exceptional customers service and quality water tanks.