Why Aquamate Water Tanks are Superior
When it comes to water tanks, the team at Aquamate know what they're talking about, because they've had years of experience with water tanks to work it all out. They started their operations in the 1980s repairing leaking concrete tanks, and they've learned a thing or two about what works and what doesn't.
Back then, a lot of the repairs were due to natural ground movement, poor workmanship and inferior or incorrect materials. The experience the Aquamate guys gained would prove to be invaluable when it came time to producing their designs.
Aquamate water tanks are built to last, and this is because they are made with Galvanized steel around the outside, which will not corrode. The Galvanized steel Aquamate uses has three times the coating thickness compared to Zincalume® (aka Galvalume®) steel, which means the material lasts much longer.
While some may claim that Zincalume® steel does not corrode, this is simply not true. When Zincalume® is used for water tanks that uses an internal lining – when the water tank is full – the pressure causes the liner to rest against the wall, and condensation occurs. This is an occasion where Zincalume® steel can become corroded.
Just breathe
When given the room to breathe, Zincalume® steel will outperform Galvanized steel, and that is why the folks at Aquamate use it for the roofs of their water tanks. Aquamate tanks use a mono-filament polyethylene liner, which is highly flexible and is certified to NSF/ANSI 61 for use in drinking water tanks.
Flexible mono-filament liners can stretch up to 700 percent before breaking. This allows the liner to mold itself to the contours of the ground, the walls and even small details like the head of the bolts that hold the tank together.
Aquamate does not use a liner that is prone to fatigue fracturing. A mono-filament liner has excellent fatigue resistance, which means your tank will last a lot longer than other poly-lined steel tanks. Plus, Aquamate tanks look amazing because they can supply a wide variety of colors.
How can Aquamate help?
Aquamate is a specialist manufacturer of steel water tanks for rainwater and well water storage. . Aquamate water tanks use a heavy duty galvanized coating on its steel tank shells, in combination with a flexible monofilament polyethylene liner, to provide a durable solution for rainwater storage.
Aquamate rainwater tanks use high quality components while remaining competitively priced, allowing you to maximize your return-on-investment (ROI). Aquamate manages to keep the price of its rainwater tanks down by manufacturing in bulk, servicing rainwater harvesting markets in Australia and North America.
Aquamate's tanks use food-grade liners, certified to NSF61 "Drinking Water System Components – Health Effects", which means they're perfectly safe for use with drinking water. Combined with a range of valves and accessories, our standard rainwater tanks suit most rainwater harvesting requirements.
Sold through our dealer network and installed by certified technicians, Aquamate tanks can be relied upon to last the test of time. To support our claim, Aquamate warrant our water tanks for twenty years when used to store untreated natural water – that includes rainwater!
You can rely on Aquamate
Represented throughout North America, Aquamate is ideally positioned to service projects across the country. Zero Leaks is the philosophy Aquamate stands by, going hand-in-hand with its Zero Harm workplace and Zero Waste environmental strategy.
A promise to customers to deliver fast, efficient and friendly service goes hand-in-hand with a 20-year no leaks warranty. For more information on obtaining an Aquamate water tank, reach out to us today.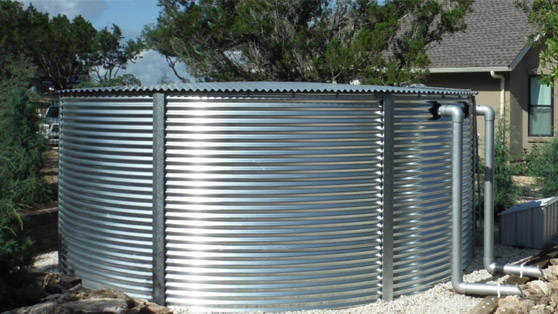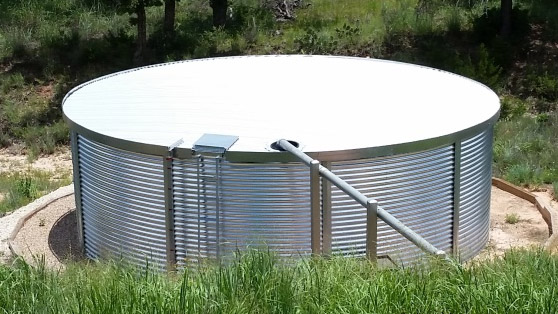 Aquamate Features, & Benefits: